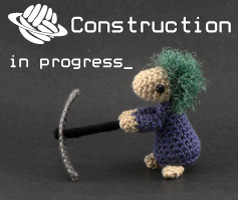 I'm upgrading my shop so you'll download individual PDF files instead of zip files in future. (This will be especially useful for smartphone and tablet users - you'll find my shop much easier to use once this upgrade is complete!)
As I have to modify over 200 listings manually, this project will take time to complete. Currently, all past orders are still available as zip files, but, over the coming weeks, your new orders may be in zip or PDF format, depending if I've updated your pattern listing yet.
Eventually, all orders (current and past) will be updated as easy-access PDFs - please bear with me during this upgrade!
To browse the store, please make a selection from the sections below, or the Categories menu on the left.